Manufacturers and distributors of natural products of proven efficacy since 1968, offering internationally certified quality, always under a continuous commitment to well-being and innovation in processes.
ADVANTAGES
---
Excellence in the production process.
High quality standards.
Reasonable minimum order quantities.
Excellent customer service.
Competitive prices.
Sustainable and responsible commitment.
INFORMATION AND FIGURES
---
55 years of experience.
23,500+ m2 of premises.
250+ professionals.
8,000+ scientific references.
70+ countries.
50M+ euros investment in new premises.
QUALITY AND CERTIFICATIONS
---
In-house laboratory in Spain.
Certified Quality wordlwide.
Compliance with GMP and GLP standards.
ISO 9001:2015 and ISO 14001:2015 Certification.
IFS FOOD Quality Certification.
FDA inspected.
SERVICES
Manufacturing service of vitamins and dietary supplements.
Customised support: Supply of ingredients, product development and regulatory advice.
The facilities are considered the most technologically advanced in the manufacture of natural products in Spain and one of the most equipped laboratories for the production of food supplements, medicinal plants, natural cosmetics, essential and cosmetic oils and certified organic products.
When developing the product, we carefully select the most suitable packaging to ensure that it is as environmentally friendly as possible.
We provide premium quality private labelling in all our product formulations. We are backed by 55 years of experience in the private labelling industry.
FORMAT VISIONARIES
We provide the formats according to the needs of the client






Single-dose: drinkable wellness
MARTÍNEZ NIETO, S.A. currently is the major manufacturer of drinkable vials in Europe and one of the leading manufacturers in the world.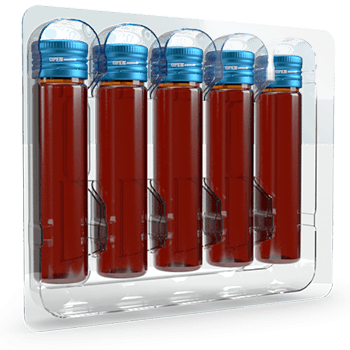 INTERNATIONAL PRESENCE
MARTÍNEZ NIETO, S.A. is registered and exports to more than 70 countries all around the globe, being present in the most demanding markets. Its international presence is the result of a motivated team, high quality products and competitive prices.

Customers in more than 70 countries around the world.
---
Compliance with all international standards of regulation, labelling, dosage and formulations.
---
Presence in the most important international trade exhibitions:
Vitafoods Europe, Vitafoods Asia, Arab Health, CPHI, Expowest, …