The Europe's largest liquid monodose manufacturer
MARTÍNEZ NIETO, S.A.'s current facilities are widely regarded as one of the most technologically advanced in the natural product industry in Spain. It is equipped with one of the most complete laboratories for the production of food supplements, medicinal plants, natural cosmetics and organic certified products.
MARTÍNEZ NIETO, S.A. offers one of the broadest available portfolios of nutritional supplements, vitamins, essential oils and cosmeceuticals, totalling over 300 products, apart from offering custom formulation services to suit our clients' specific requirements.
We provide a full service contract manufacturing of vitamins and dietary supplements, assisting our customers in all aspects until the launching of the products to the market, from product design, quality control, packaging design and manufacturing, offering a comprehensive package to the customer.
All products are manufactured according to Good Manufacturing Practices and tested to exceed stringent specifications set forth by the authorities. Our manufacturing processes follow cGMPs for dietary supplements, using HACCP (Hazard Analysis Contamination Control Point) systems to identify potential risks and to set up barriers to prevent them from occurring.
With many years of experience, MARTÍNEZ NIETO, S.A. is specialized in manufacturing and packing of:










SINGLE-DOSE, DRINKABLE FORMAT: BENEFITS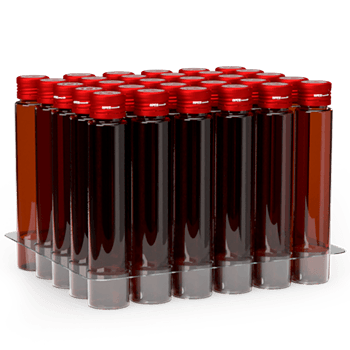 This single-dose format represents a step forward regarding other liquid formats, such as ampoules and syrups, and has got numerous benefits compared to other conventional formats: this provides better bioavailability and faster absorption, improves the quality of the final product from the perspective of microbiological stability, preservation of active ingredients and physical and chemical parameters like texture, colour or odour. Among other benefits, the single-dose, drinkable vial additionally helps administer the content in an easy, convenient, clean and safe manner, especially when administered to
children or the elderly.
MARTÍNEZ NIETO, S.A. currently is the major manufacturer of drinkable vials in Europe and one of the leading manufacturers in the world, with almost a hundred references developed in this format and a production capacity of 60,000 vials per hour.